Spaghetti with grouper fillets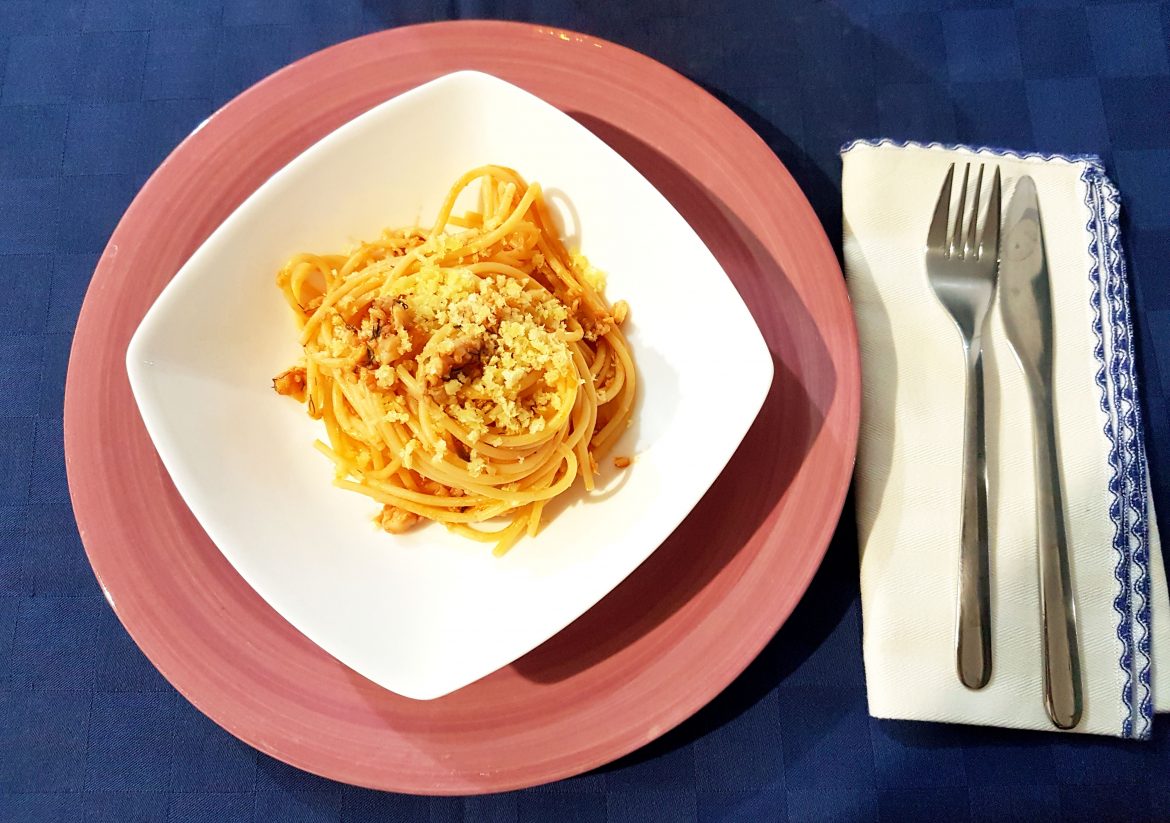 Spaghetti with fish sauce are typical in Italian cuisine. Italy is a land surrounded by the sea and for us the fish is a basic ingredient not only for our cuisine but also for our culture.
Spaghetti with grouper's sauce is an easy dish to prepare, but it has a precious and delicate flavor for the type of fish used.
280 g Spaghetti Cuomo
350 g of grouper fillets
1 tablespoon capers
Garlic
Paprika strong
2 fillets of anchovies in oil
4 tablespoons tomato paste
A sprig of fennel
White pepper
Bread of the day
Olive oil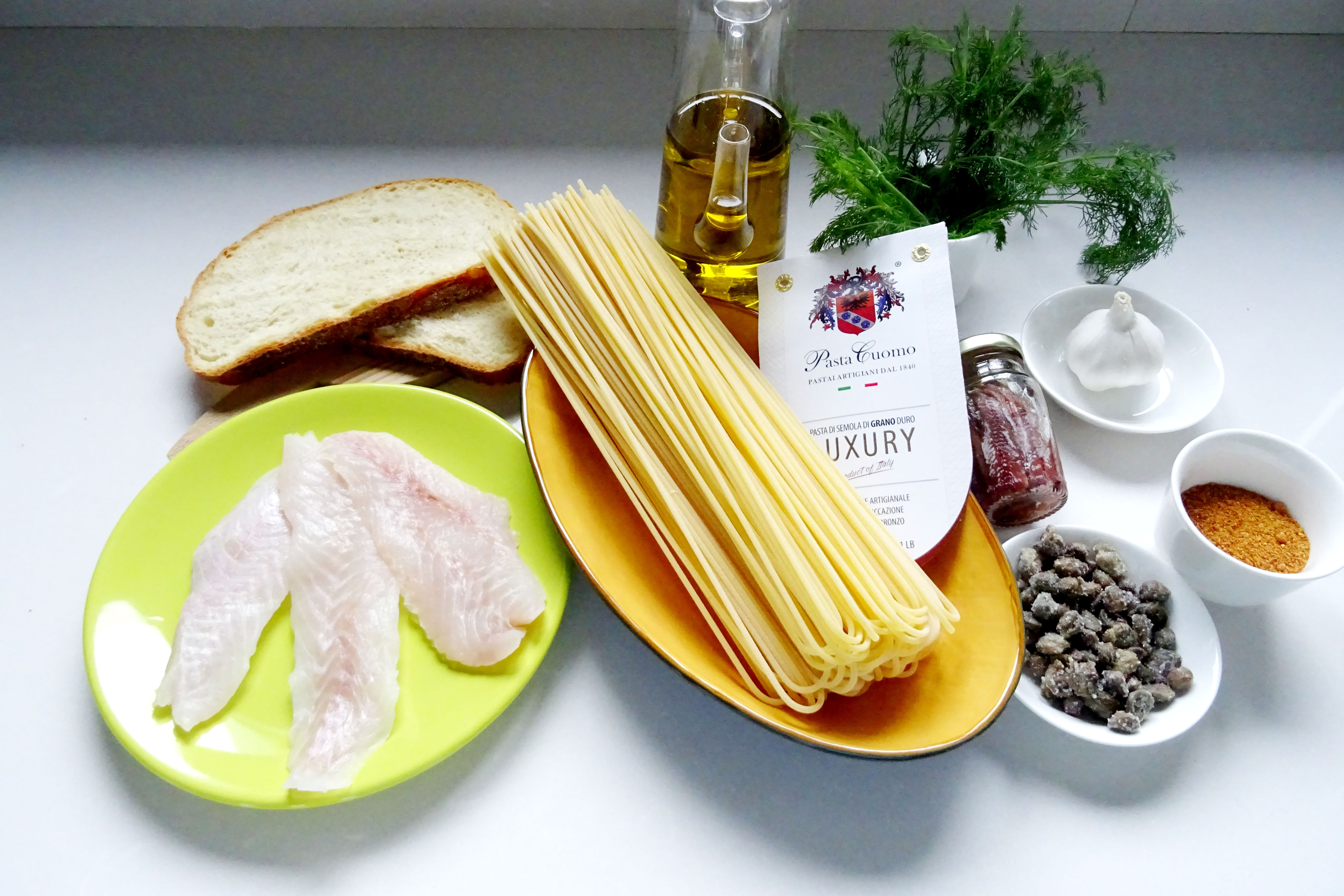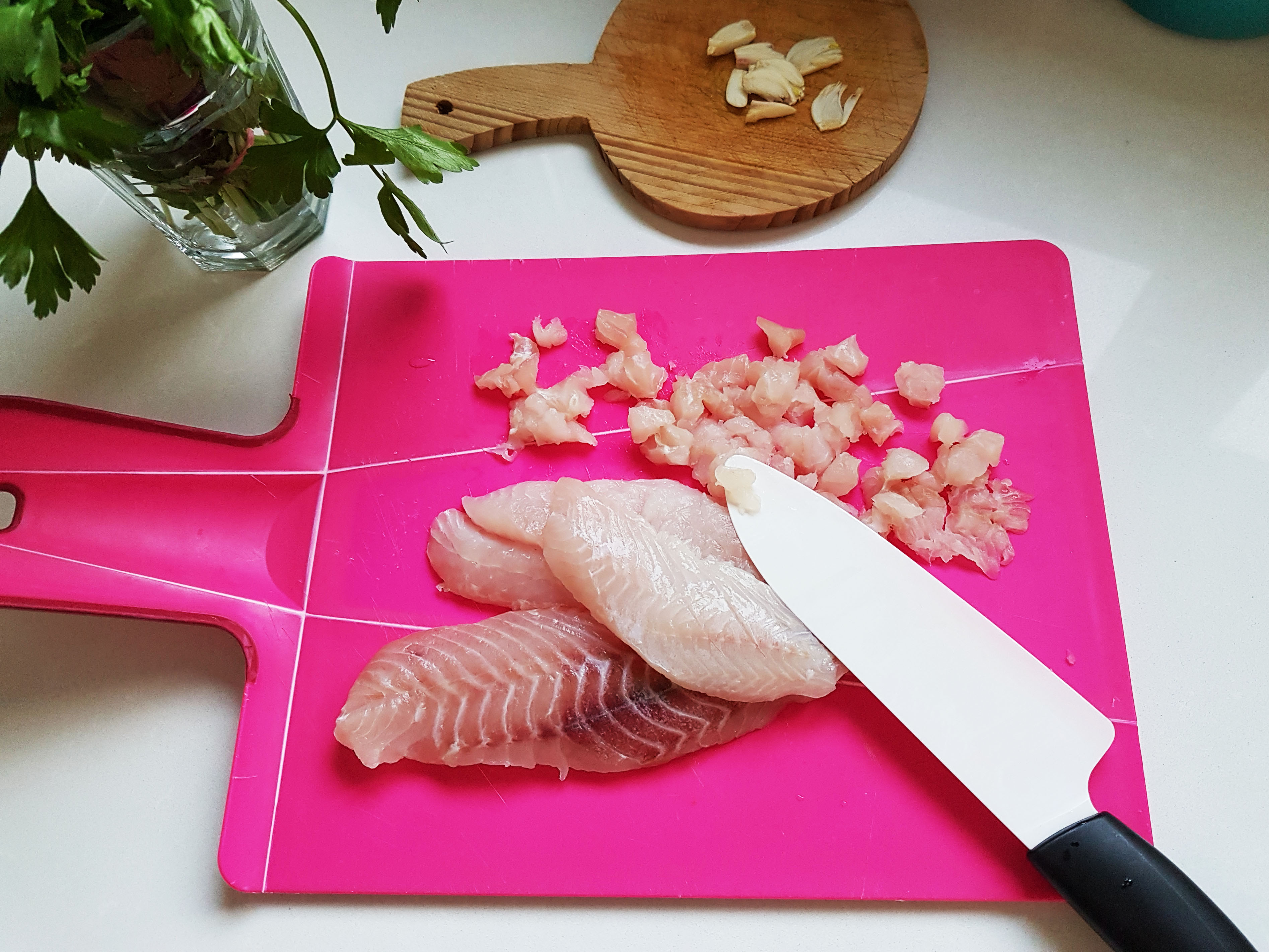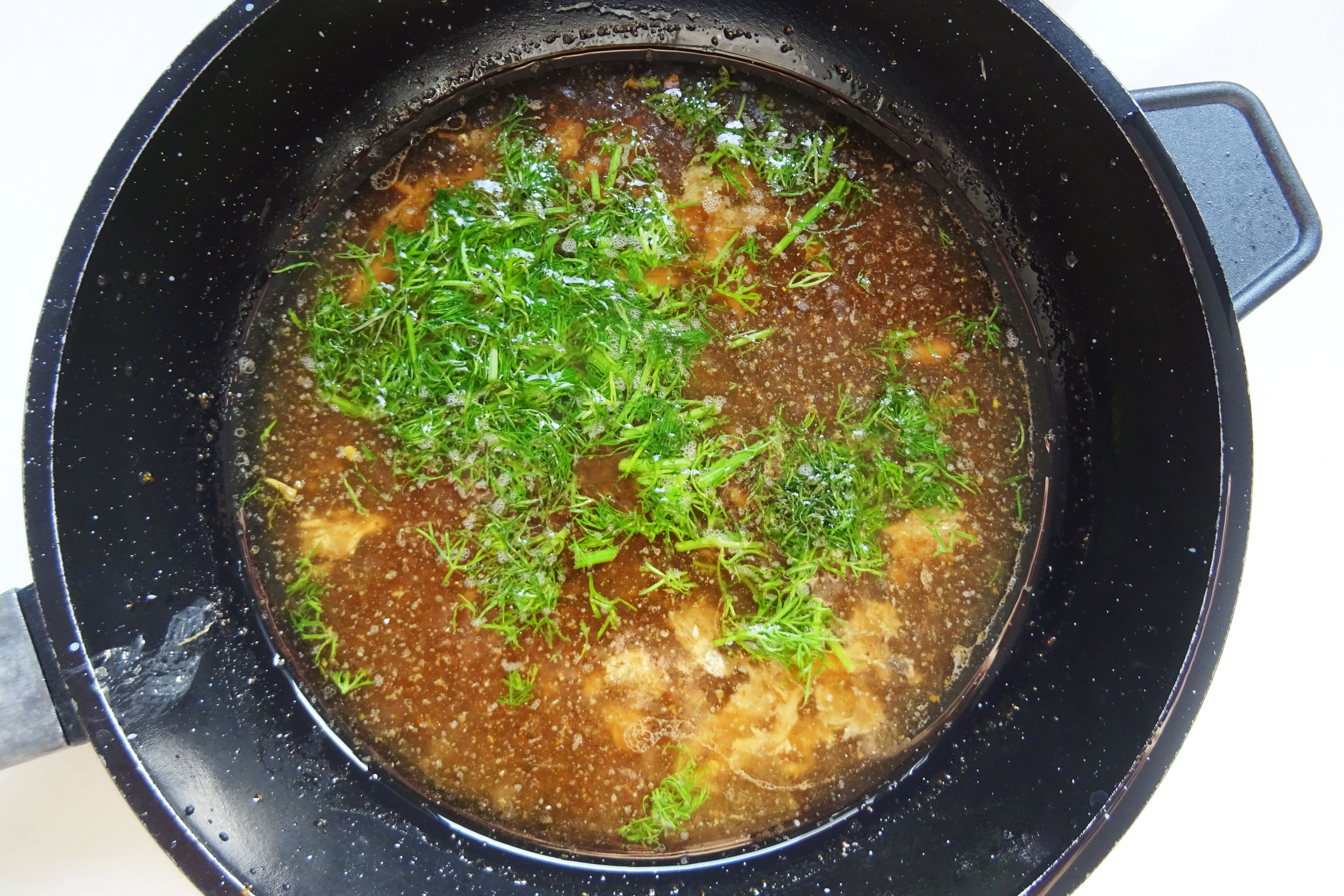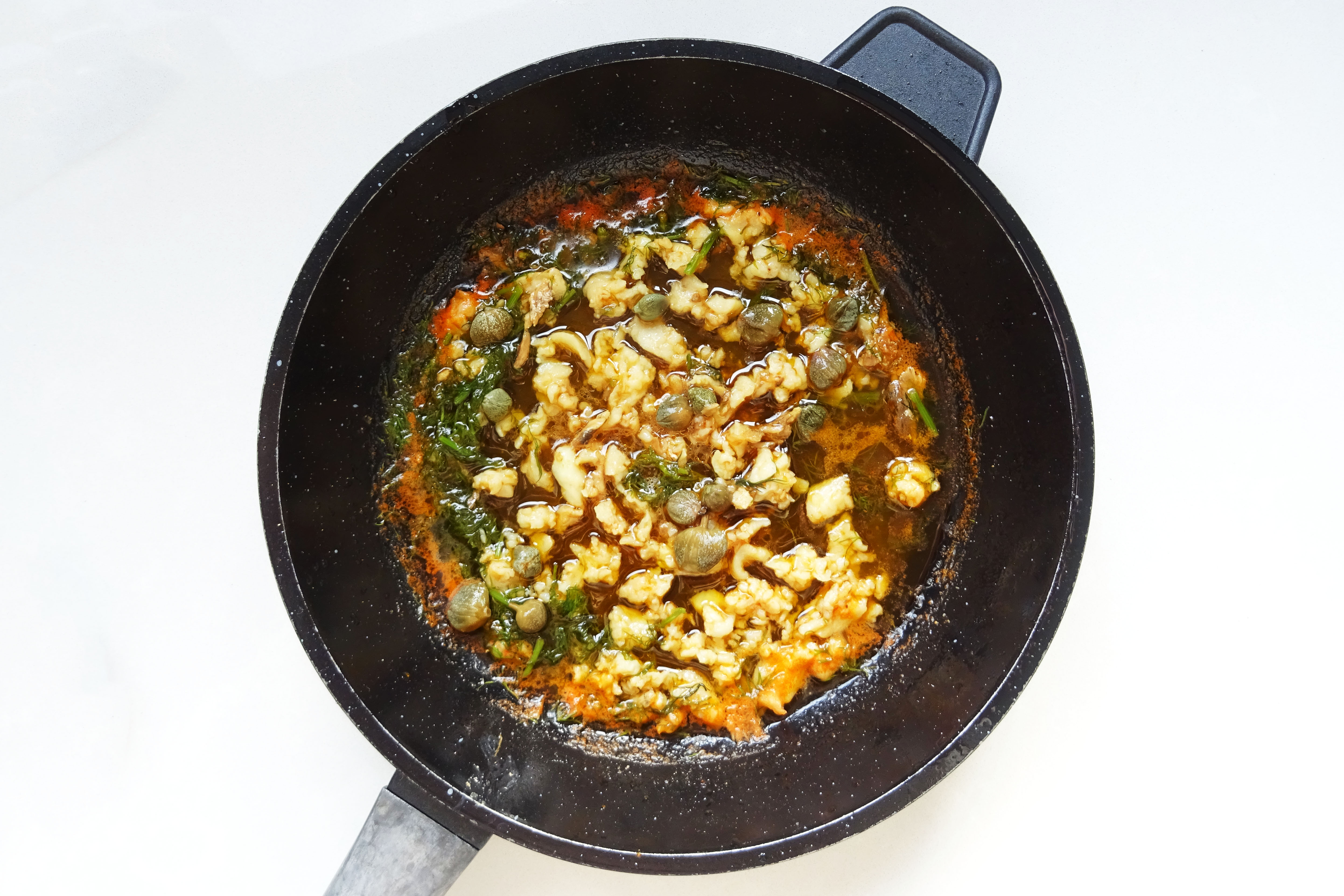 Wash the grouper fillets with a suitable knife cut so they can blend with the other ingredients and after with spaghetti but not too much to make them a puree. Remove the salt from capers in water. Heat the oil and garlic divided into large pieces so that it can be easily eliminate them.
After clearing the garlic, add chopped grouper, a pinch of red pepper and anchovies. Let cook few minutes. Meanwhile dilute the tomato paste in 2 dl of hot water and when melted add the grouper, also add the chopped fennel previously. Add salt and pepper and cook 8 to 15 minutes until you see that the sauce is ready to dress pasta. If you want to give to the dish a color more red, you can use some tomato pulp when you add the anchovies.
Meanwhile take the bread from the day before, crumble it and pass it in the pan the time to make it crispy.
Cook spaghetti Cuomo in salted water. Drain them one minute before they will be al dente, pour into a pan with the fish sauce and let cook one minute on the fire. Once they are ready, remove them from heat and add a little bit of extra virgin olive oil. Serve and sprinkle with toasted breadcrumbs.
Preparation tips
The bread of the day before is a great way to use the bread leftover and give that note of crunchiness to the dish.