MINDFOOD – My Story: Life in Italy during the coronavirus pandemic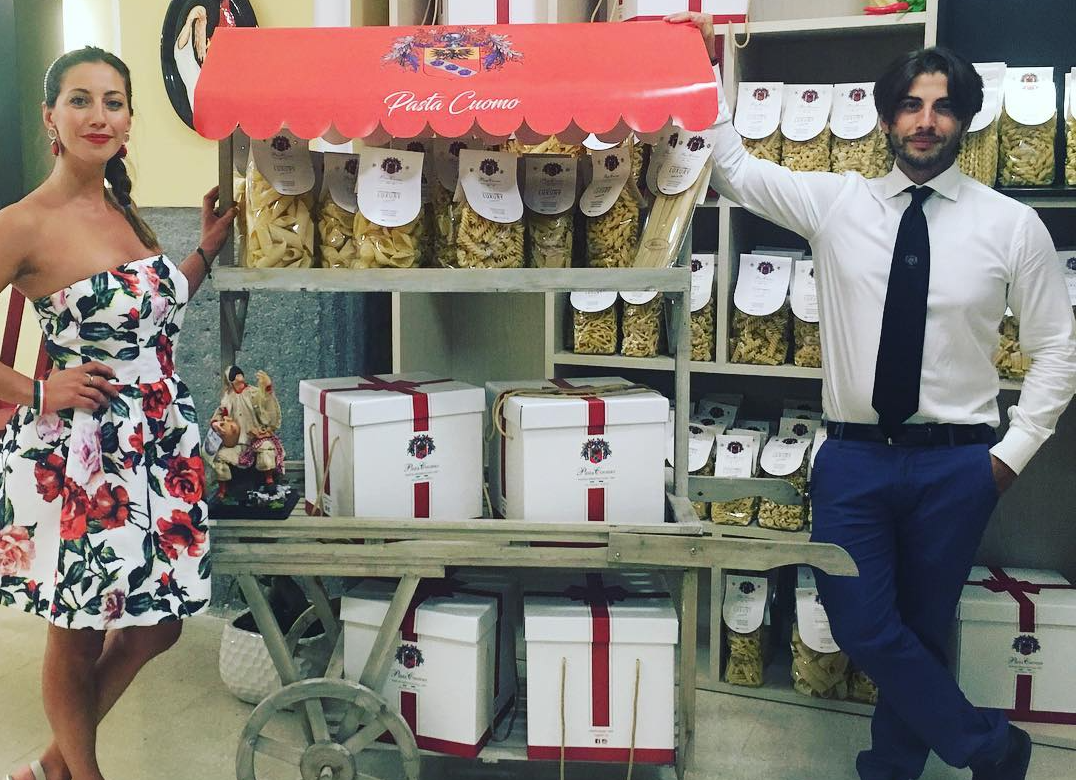 The world looked on in horror in March as the coronavirus swept through Italy, having a devastating impact and causing the country to be the first in Europe to go into lockdown.
With COVID-19 yet to greatly affect many other parts of the globe at that time, it seemed hard to imagine how bad the outbreak must have been for the people of Italy.
The coronavirus has killed almost 35,000 people in the nation. The country's economy has been brought to its knees. Now, as restrictions ease, Italy is picking up the pieces.
At the heigh of the devastation, Alfonso Cuomo reached out to MiNDFOOD, eager to share his family's story.
Cuomo is the sales manager of Pasta Cuomo, a family business in Gragnano, southeast of Naples city. Gragnano is regarded as the birthplace of dried pasta, with the town benefitting from the perfect conditions to produce it thanks to the mountain breeze and humidity of the sea air.
The headquarters for Pasta Cuomo can be found in the heart of Gragnano, in the famous Via Roma. Pasta Cuomo has a rich history dating back to 1820. Initially founded by brothers Nicolino and Crescenzo Cuomo, many years later the business was revived by Alfonso's father, Mariano Cuomo. Today the pastificio is also run by Alfonso and his sisters Amelia and Anna. The family works in the same historic building where their ancestors founded Pasta Cuomo, and today they remain custodians of the family secrets regarding the production of the pasta.
The main components of the high-quality pasta are fresh spring water from the Lattari mountains, the best 100% Italian durum wheat semolina, a slow and carefully-observed production process, as well as "a great passion and a boundless love". Pasta Cuomo's pasta is shaped by extrusion through bronze dies, which gives it a rough texture and porous surface, allowing sauce to be absorbed more effectively.
Pasta Cuomo has had to innovate in order to survive during the pandemic. As well as the factory, the Pasta Cuomo site boasts a bed & breakfast, a bistro, and a museum; plus they host pasta-making and cooking classes. With these experiences unable to be offered during lockdown, Alfonso created a virtual museum featuring tours of the premises and the chance to 'meet' founder Nicolino Cuomo, whose avatar demonstrates how pasta was produced in the past.
The Cuomos also moved their cooking classes online. A virtual Italian cooking experience is available online via Nonna Live, where Amelia Cuomo and her mother Giuseppina walk you through their favourite Italian recipes during a two-hour livestream. Amelia has been hosting cooking classes on the Pasta Cuomo Facebook page too.
After Alfonso reached out to us, we asked him about how the pandemic has affected his family, his business, and his country.
What has life in Gragnano been like since the coronavirus outbreak began?
In the most difficult days, I write to you about our recent history. The emergency we are experiencing – and its health, social and economic implications – represents an epochal challenge for each of us. Every day this drama challenges our consciences, it poses profound questions on the mystery of death and suffering, on the common destiny of man.
The price paid today is immense. Especially in terms of human lives. I refer in particular to the most fragile and the elderly population. There are too many stories of those who paid with their lives in this fight against this invisible enemy.
Life has changed a lot. For a long time we have been separated from each other. Hugging and shaking hands have become forbidden, and putting on a mask is mandatory. These measures are fundamental for avoiding a new wave of contagion.
How has Pasta Cuomo been impacted by the lockdown?
These months have been dramatic. We have continued with the production of the pasta, selecting our employees safely in compliance with the new health regulations.
The restaurant and B&B had to close – reopening them will allow us to face this crisis situation. It has been a really difficult situation for Italy's economy, especially for the tourism sector, which has suffered great damage.
How have you had to adapt your business during the coronavirus pandemic?
The situation has changed a lot, in a short time. The virtual museum experience will be online and every internet user will be able to experience our storytelling virtually from home. On the other hand, this period has been useful for reinventing ourselves and coming to terms with new business realities. Nonna Live is a project we have collaborated with, which offers online cooking classes teaching typical Italian recipes. Pasta is the central element of each recipe, and examples of dishes include ricotta and spinach ravioli, tagliatelle with ragu, Neapolitan cannelloni and gnocchi alla sorrentina (with tomato and mozzarella).
As lockdowns begin to ease across Italy, what does this mean for Pasta Cuomo?
It may be that we can gradually return to normal, even if it will take time. Until a vaccine is found, we will always be in a risky situation. In the meantime, I invite everyone to join us on our virtual cooking class at Nonna Live. And in future, when this pandemic is behind us, to come to visit us in Gragnano.
https://www.mindfood.com/nz/article/my-story-life-in-italy-during-the-coronavirus-pandemic/