Linguine with fava and spicy salami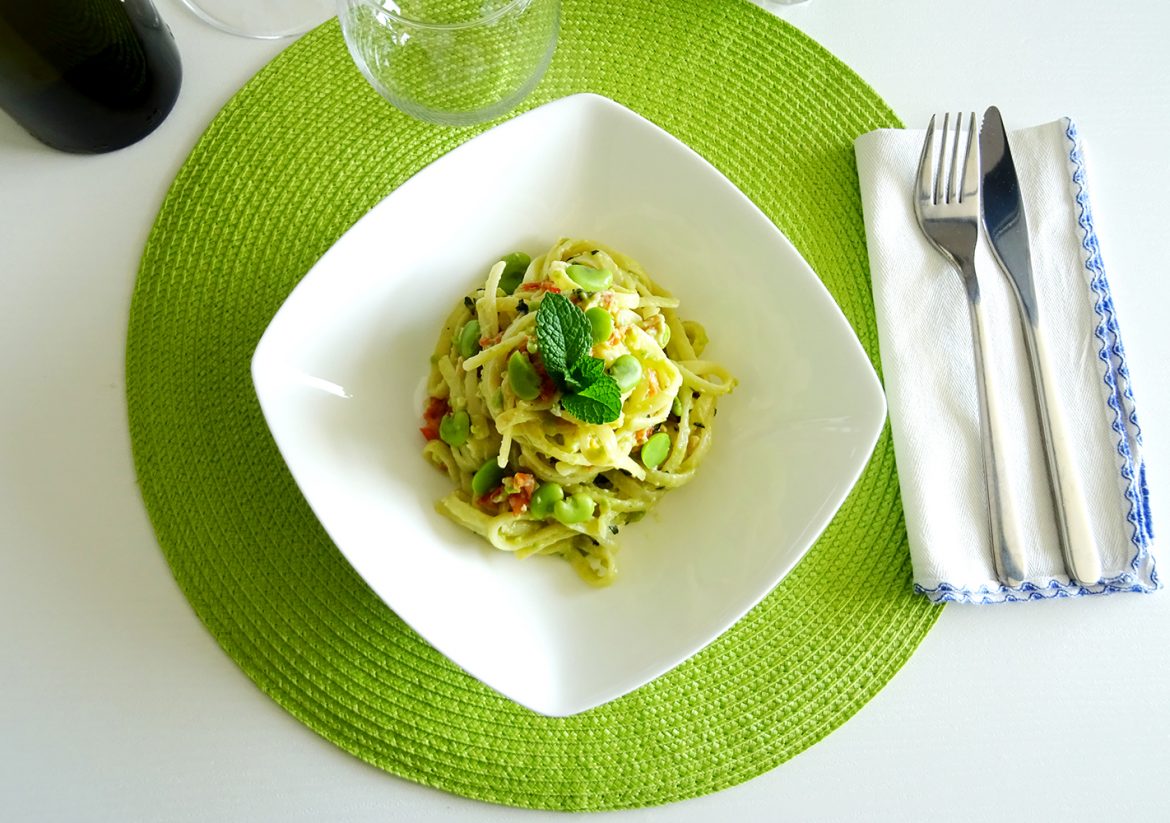 The spring is the time of fava beans, an ingredient that can be protagonist of many dishes, including soups, contours and part of excellent first dishes. Here we offer a rich dish that will satisfy the full and strong preferences.
200 gr of Linguine Cuomo
200 g of grained fava beans
15gr of grated Parmesan cheese
10 mint leaves + some for decoration
20 gr of nuts
1 clove of garlic
30 gr of spicy salami
oil
salt
black pepper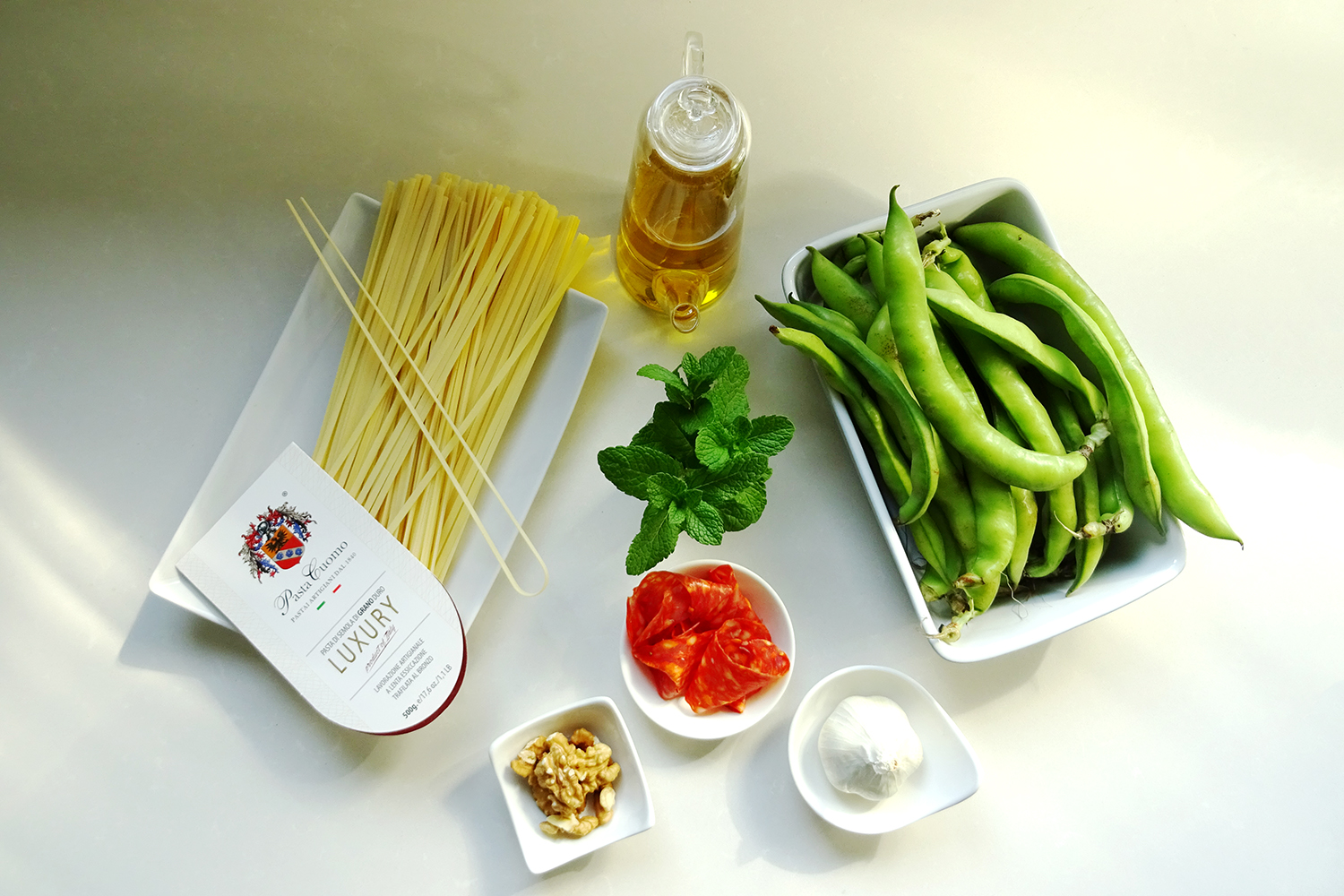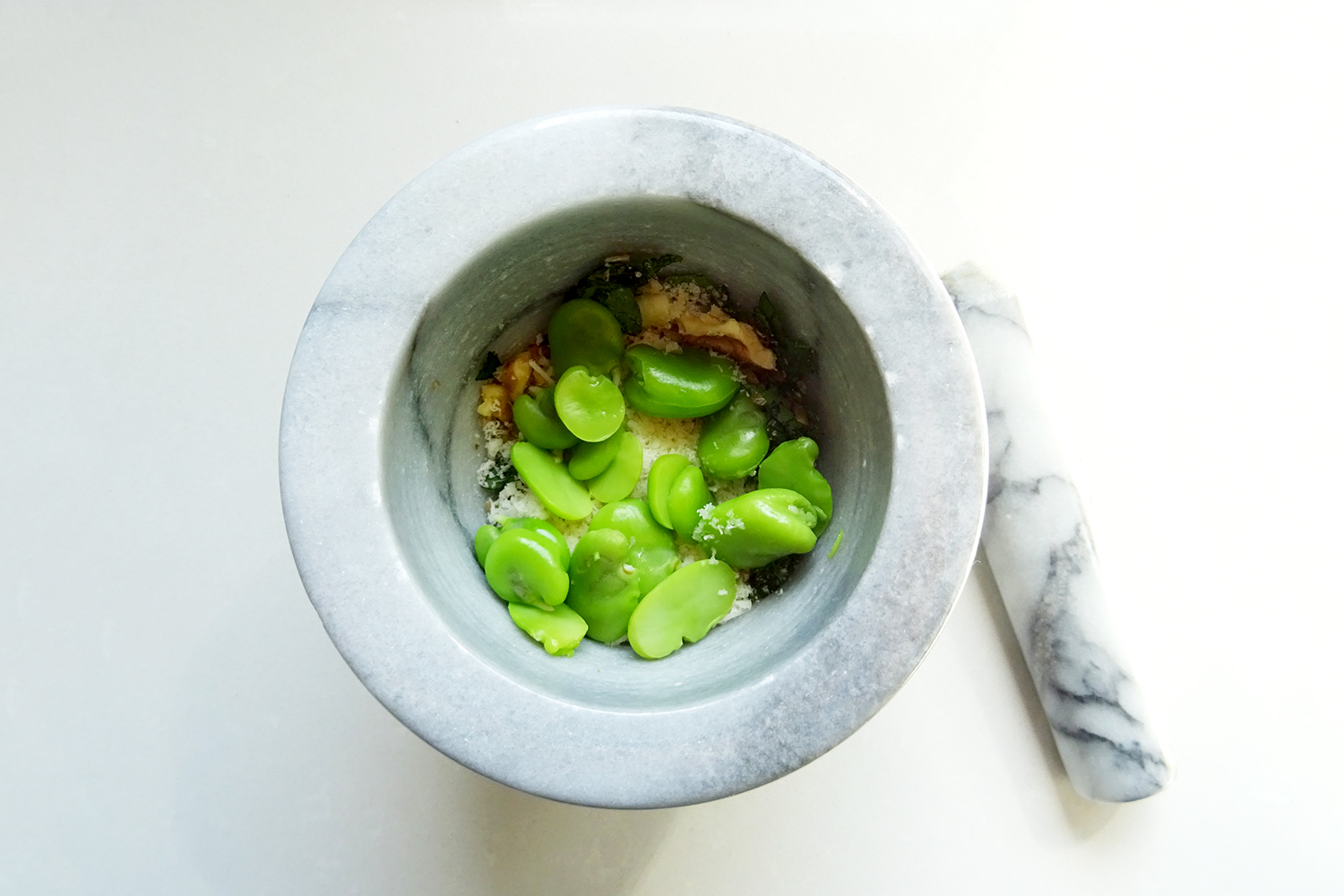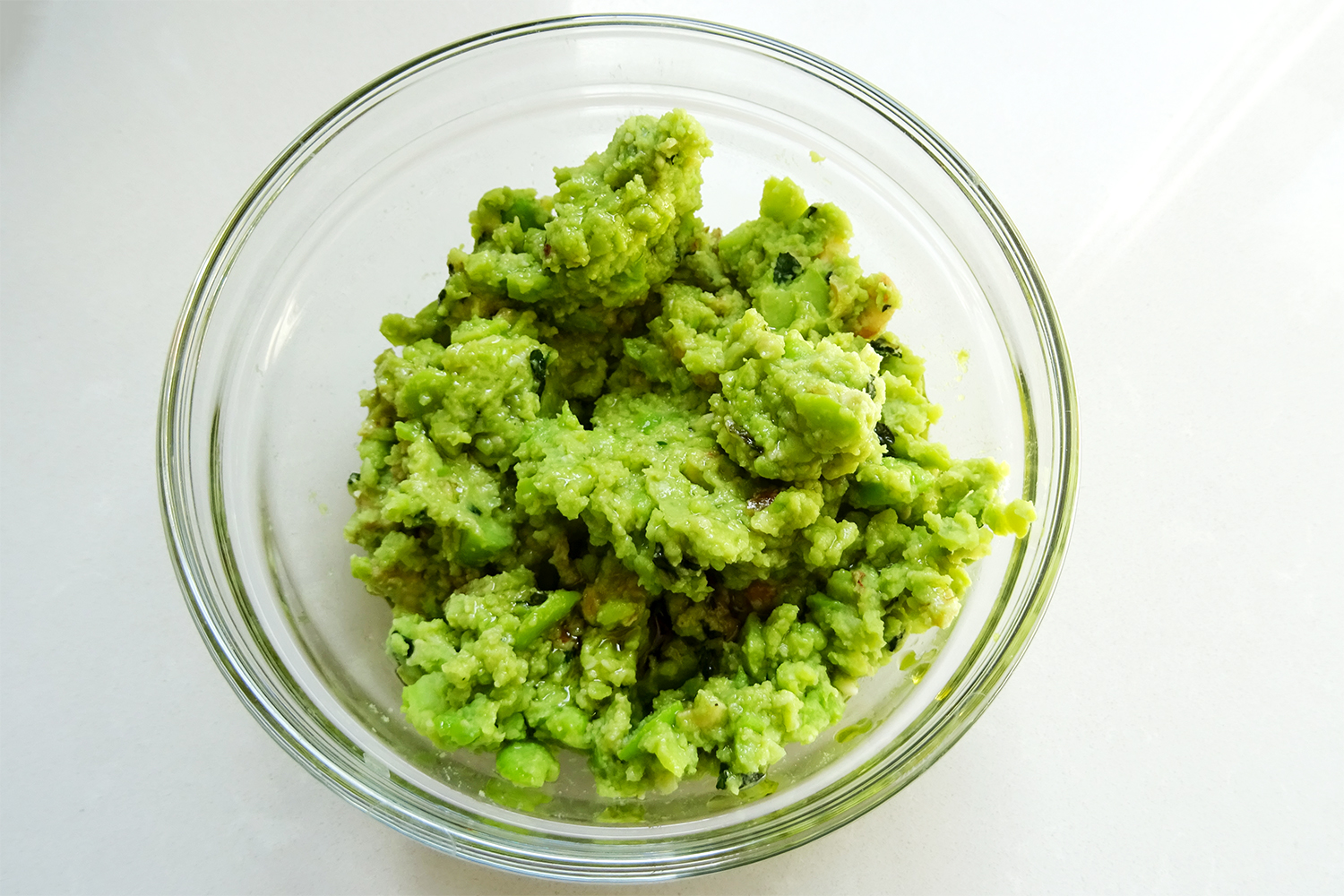 Grind the fava beans, cook for 2 minutes and remove the outer skin. Put anothertime in boiling water and bake for 10 minutes, drain and take apart while you'll prepare the dish.
Take a mortar, put the remaining beans, parmesan cheese, minced mint, half a teaspoon of salt, black pepper and broken nuts and saute until become a cream, take aside and add 2 or 3 tablespoons of oil. All tastes must be in balance, try and as necessary add a bit of ingredients you don't feel.
Cut the salami into strips and put aside. Boil Linguine Cuomo al dente. Add to the dressing with a bit of cooking water to mix everything. Add the strips of salami and put them in the dish. Finish the dish with the fava beans, mint leaves and olive oil.
Preparation Tips
Once the fava beans have been peel off, boil 2/3 minutes them, this step will allow you to remove the outer skin very easily.