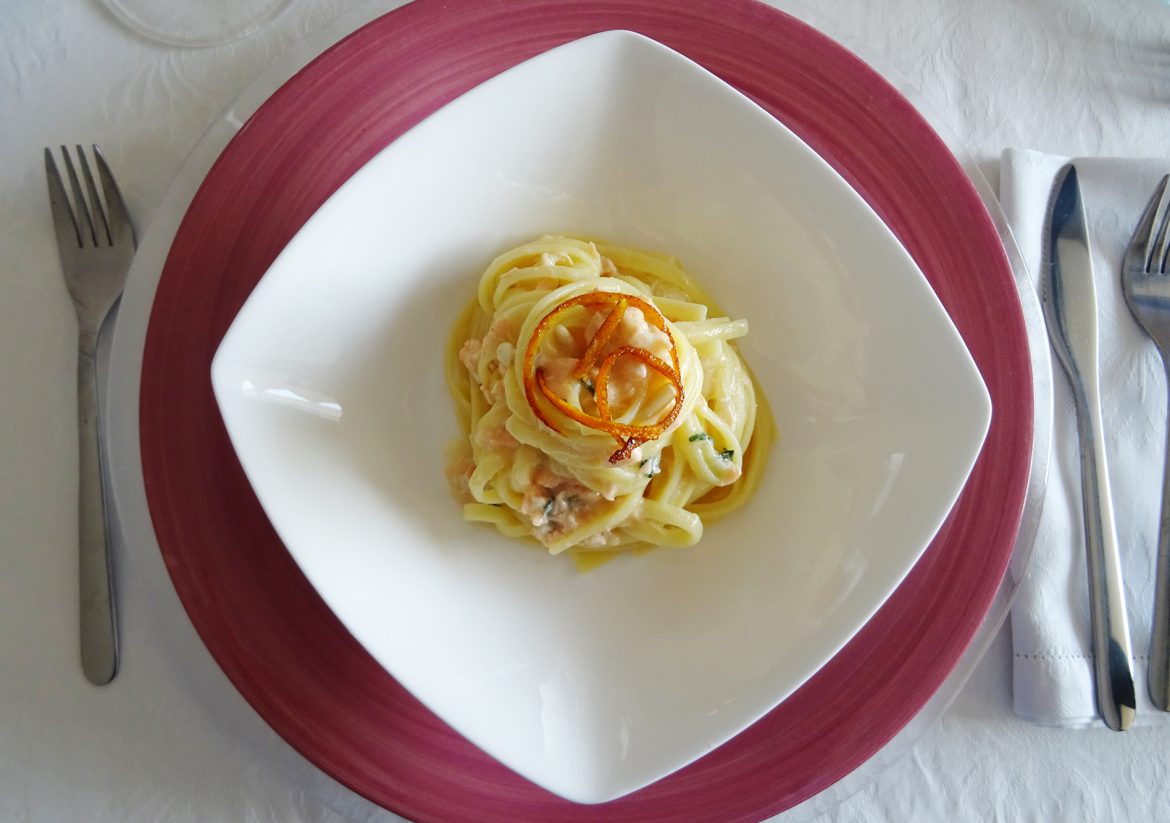 If you like the first courses creamy and delicate, this is the dish for you. The salmon meets the orange and the freshness of mint, for a tasty dish thanks to a bit of brandy.
In this dish win the personality of the maker depending from the space that he decide to give to salmon or orange or brandy or everything in a good balance of flavors, that makes the success dish for your guests.
180 g Linguine Cuomo
100 gr of salmon clean and without thorns
1 orange
10g pine nuts
20 g butter
a sprinkling of starch
mint
1 cup vegetable broth
black pepper
orange peel, brandy, butter to taste, sugar for the decoration of the plate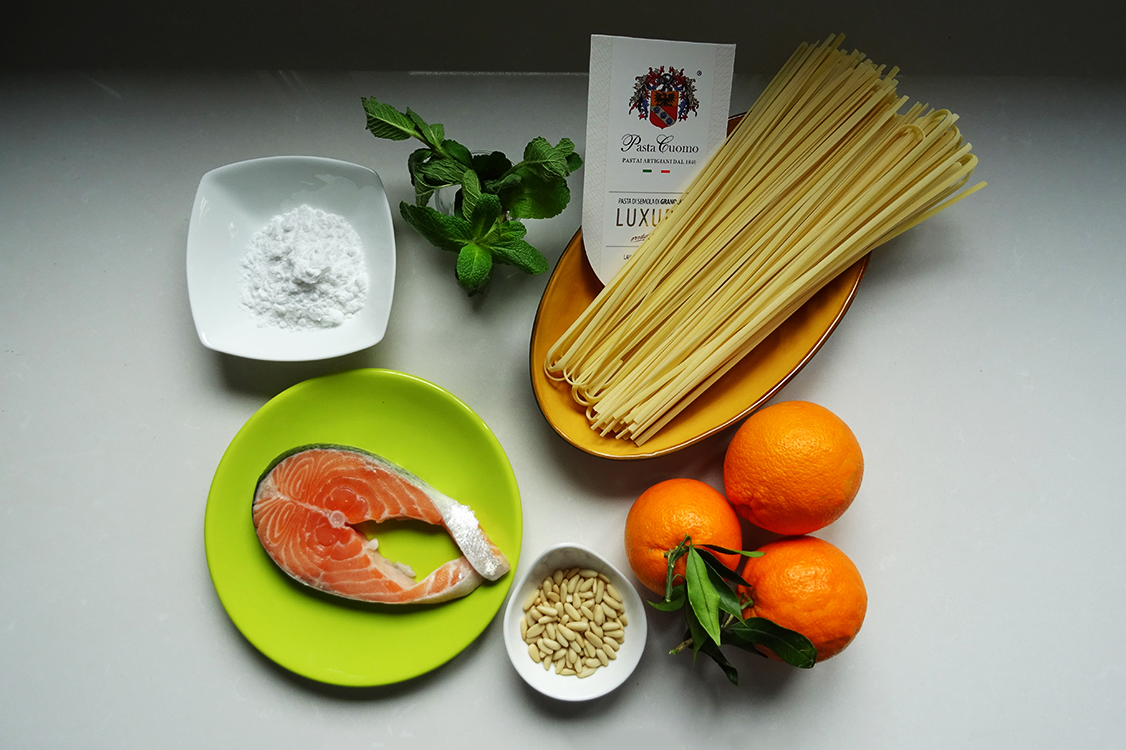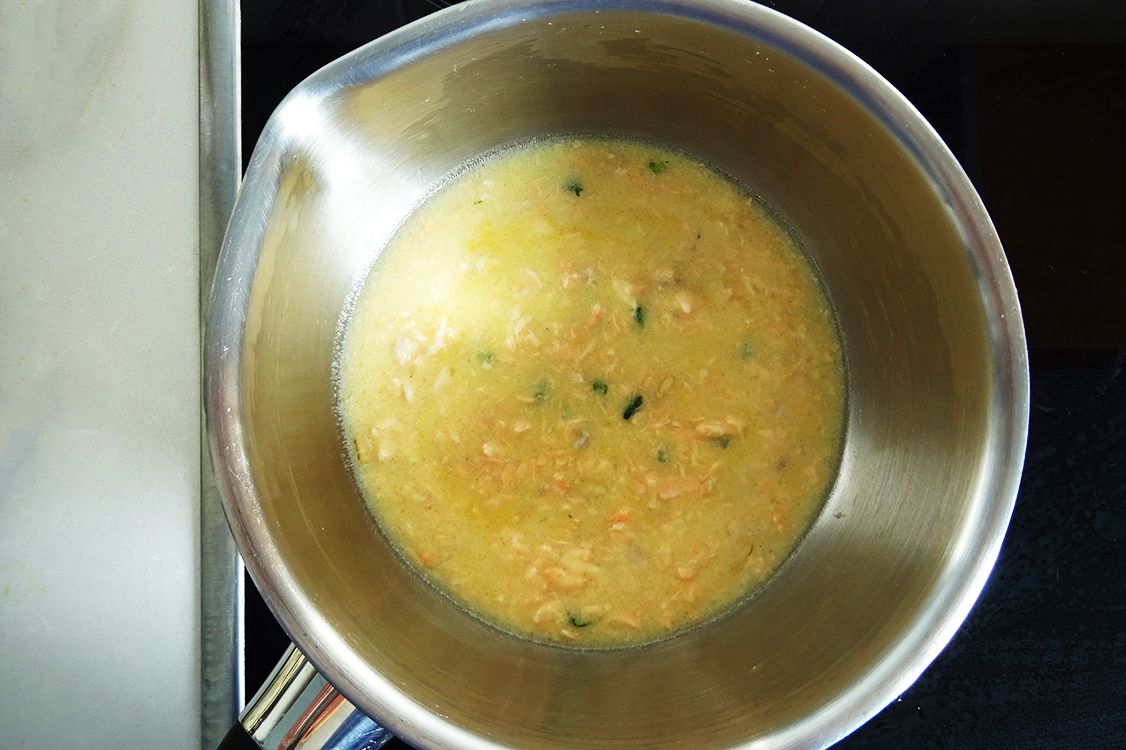 Clean the salmon from the skin, the fatty parts and the thorns, cut it into pieces and put it aside. Wash the mint, dry and cut it into little pieces, toasting the pine nuts in a pan without seasoning and put them aside.
Melt the butter in a large pot (consider that have to accommodate linguine when cooked) and once it melted over low heat add the salmon and sprinkle with flour, so that everything thickens, stir and breaks up the salmon, add the hot stock, a small glass of orange juice, ¾ of pine nuts, chopped mint and a bit of brandy. Try and if necessary add salt.
If the sauce is too thick add a little bit of broth. Cook Linguine Cuomo in salted water and once ready, drain them keeping in a cup a bit of the cooking water. Mix linguine with the dressing, if if the sauce becomes too "dry" add a little bit of pasta cooking water.
Put linguine on your plate with a pinch of black pepper, pine nuts and then finally the orange peels passed in butter (v. Final advice). Try to use the orange peels also within the dough, because they can contribute to give a better flavor to the dish.
Consigli di preparazione
The decorations can make more beautiful and attractive the dish but in this case you can realize a real ingredient to give a strong flavor to the dish, but also a different consistency. Cut the orange peel into small stripes with a great attention to remove the bitter white part.
While pasta is cooking, melt the butter in a frying pan over medium high heat, add a bit of brandy, the orange stripes and a sprinkling of sugar. Let cook until the strips don't take a caramel color, remove from pan and set aside.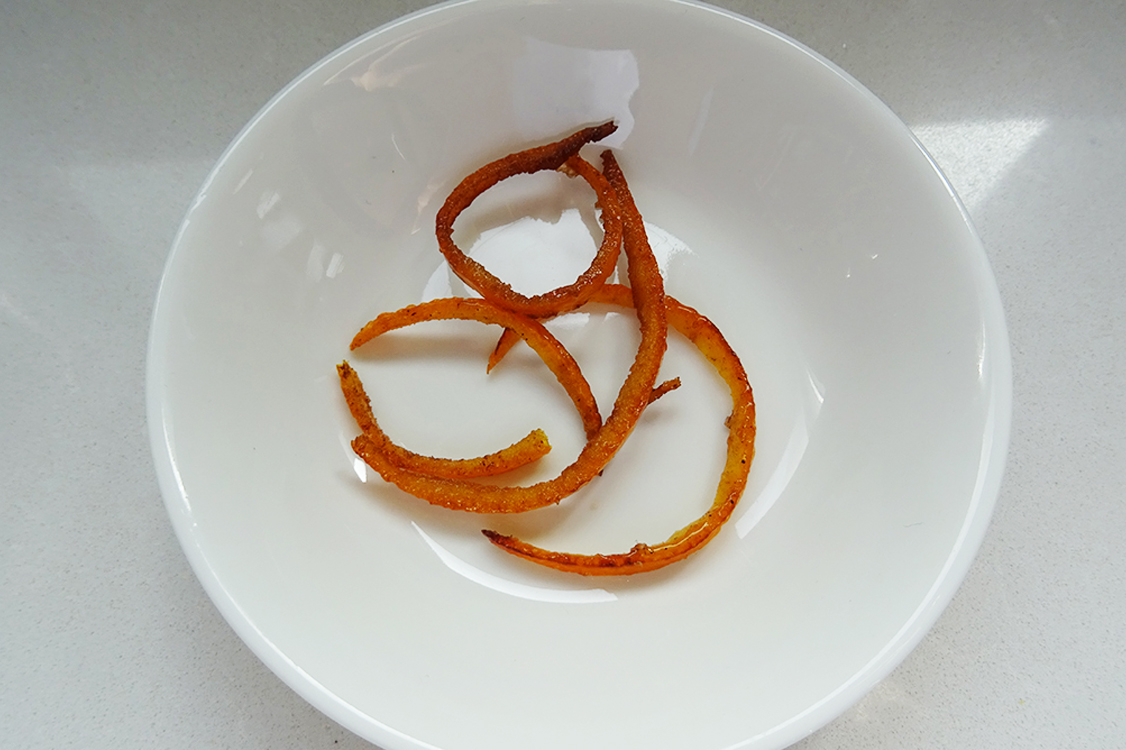 [:]