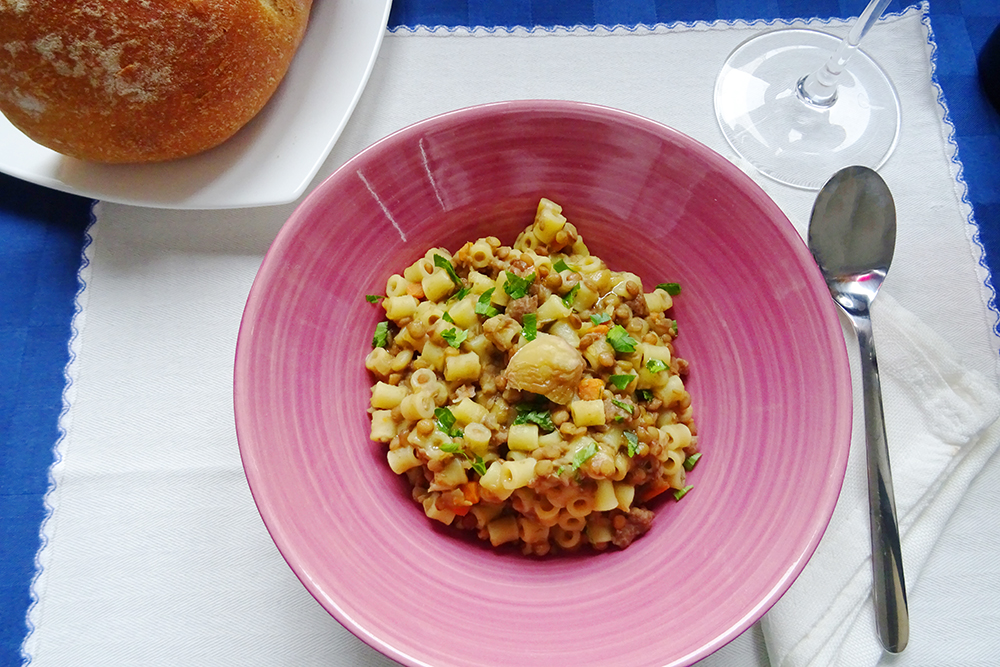 The Preparation of " Ditalini with Chestnuts " can require a bit of time (not too much, about an hour and ten), but the preparation of this recipe, anyway, it's very simple. This is a first course Rich and full and can play the role of main course both at lunch to dinner.
80 grams of Ditalini Cuomo
130 grams of small lentils
80 grams of chestnuts
120 gr fresh sausage
Onion
Carrot
Celery
Laurel
black pepper
fresh coriander
Olive oil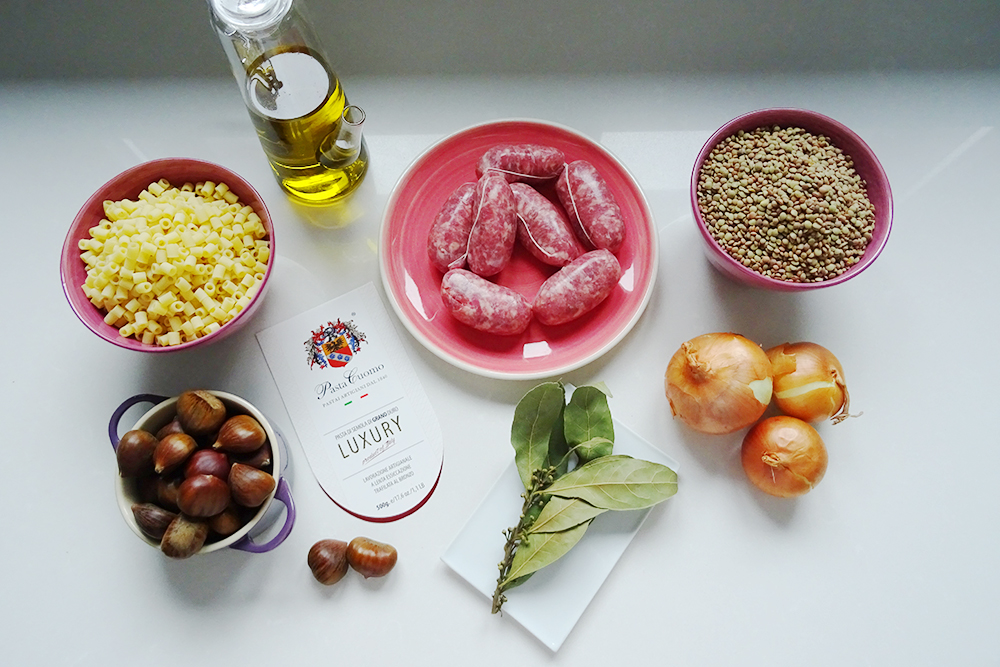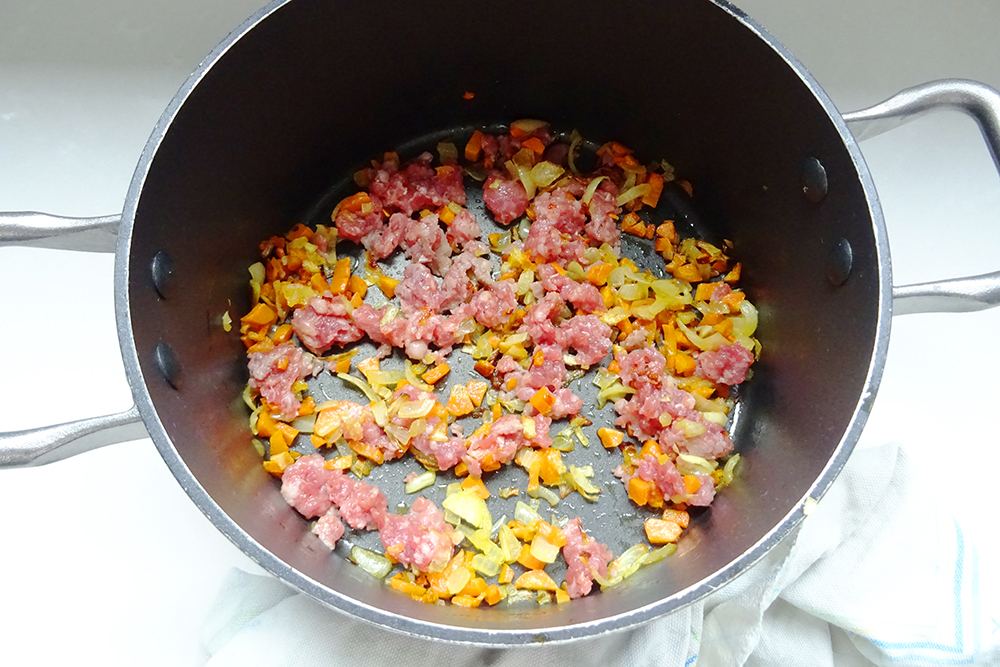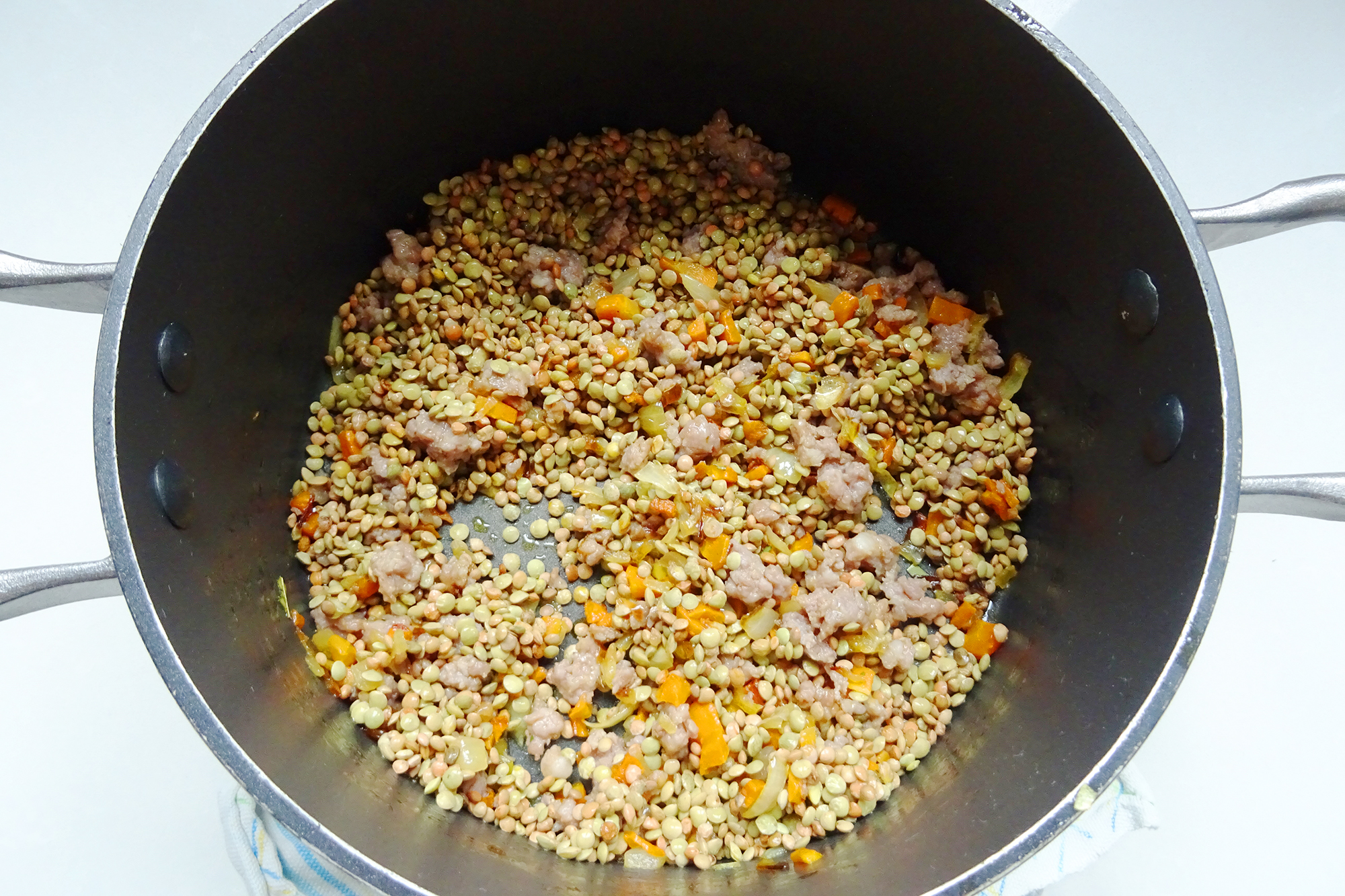 Start Cooking chestnuts in the water with laurel and olive oil. Once they are cooked peel them, cut them into pieces and keep aside. Prepare a chopped onion, a carrot, a bit of laurel and celery and put to fry in a large pan with a bit olive oil. When the sauce is ready, add the crumbled sausage and cook over moderate heat.
When the sausage is cooked, add the raw lentils and a bit of water if the bottom is too dry. Cook the lentils and in the middle of cooking add salt, black pepper and the chestnut diced and let finish to cook the lentils. Once ready add enough water to cook the pasta. At the first boil add Ditalini Cuomo and salt.
Allow to cook until the Ditalini will not be cooked. Turn off the heat and in order to give freshness to the dish, Serve sprinkling with hands the chopped cilantro.
Preparation tips
Boil the chestnuts in oil with laurel leaves. Once cooked, it will be much easier to peel.