Bucatini with Sicilian anchovies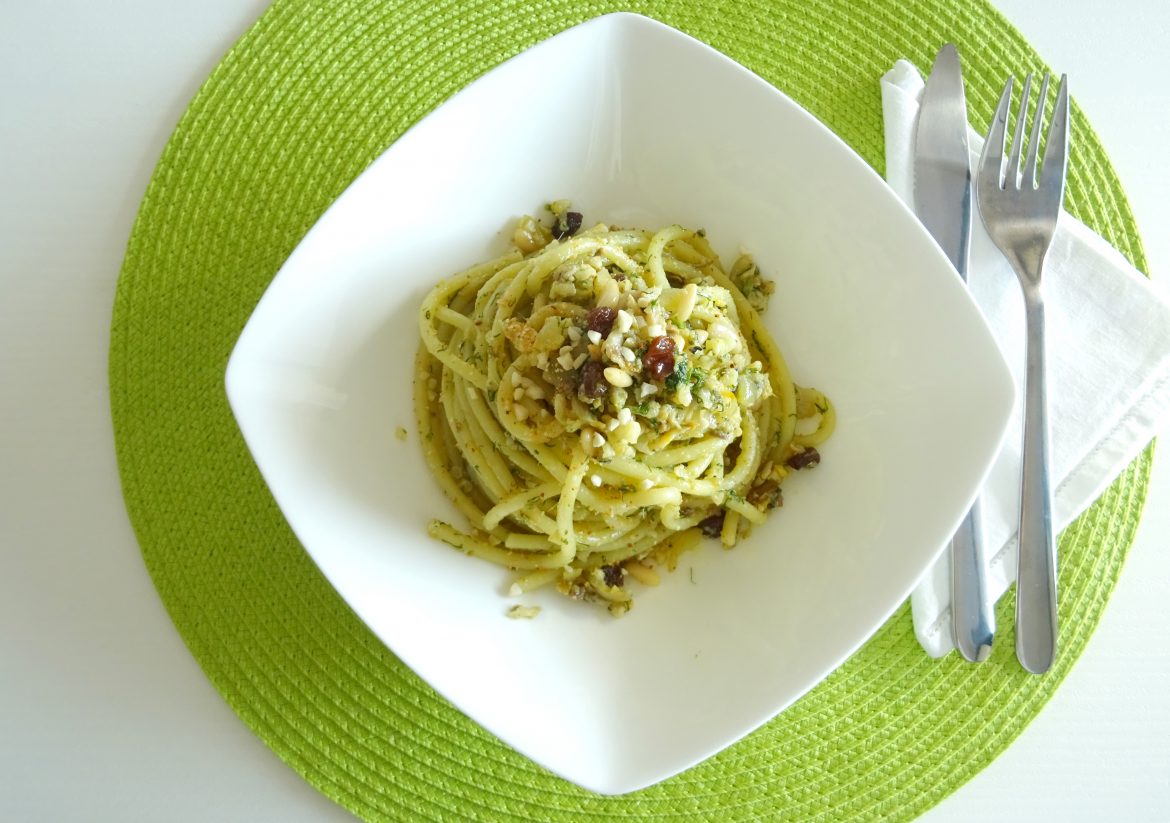 Bucatini pasta with sardines (or pasta with sardines) is one of the most distinctive dishes of Sicily island. Its ingredients come from the sum of all the peoples, that lived in the peninsula and they have left a part of themselves in terms of culture and tradition.
It is a rich and tasty dish, that can be served for lunch and dinner with a white wine, for example the Zibibbo wine could be ideal for its provenance and the sweet taste.
300 gr Bucatini Cuomo
450 gr of fresh sardines
a bunch of wild fennel
1 large onion
3 salted anchovies
pinch of saffron
20 grams of pine nuts
25 grams of raisins
20 grams of toasted almonds (+ only to decore)
bread crumbs
black pepper
olive oil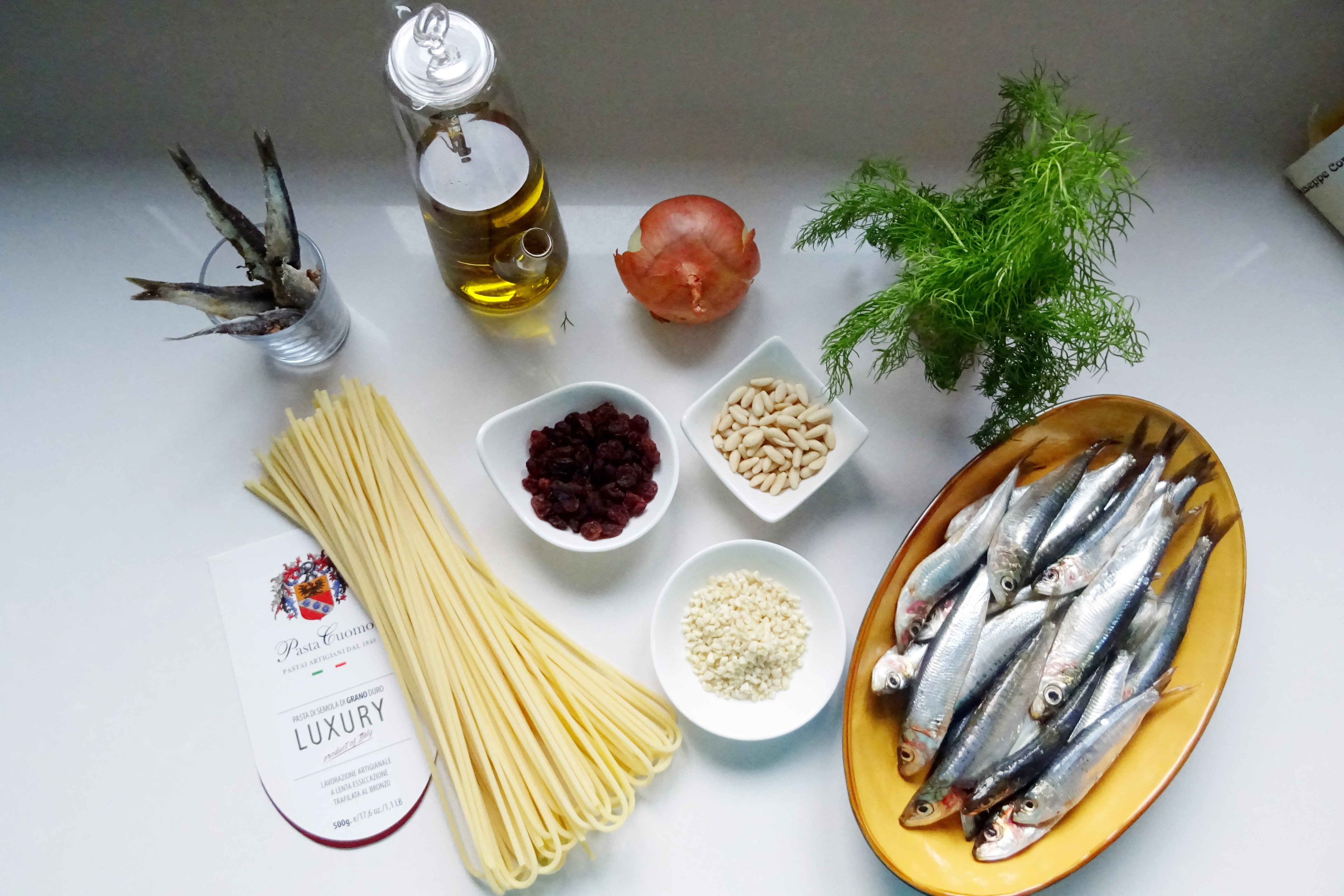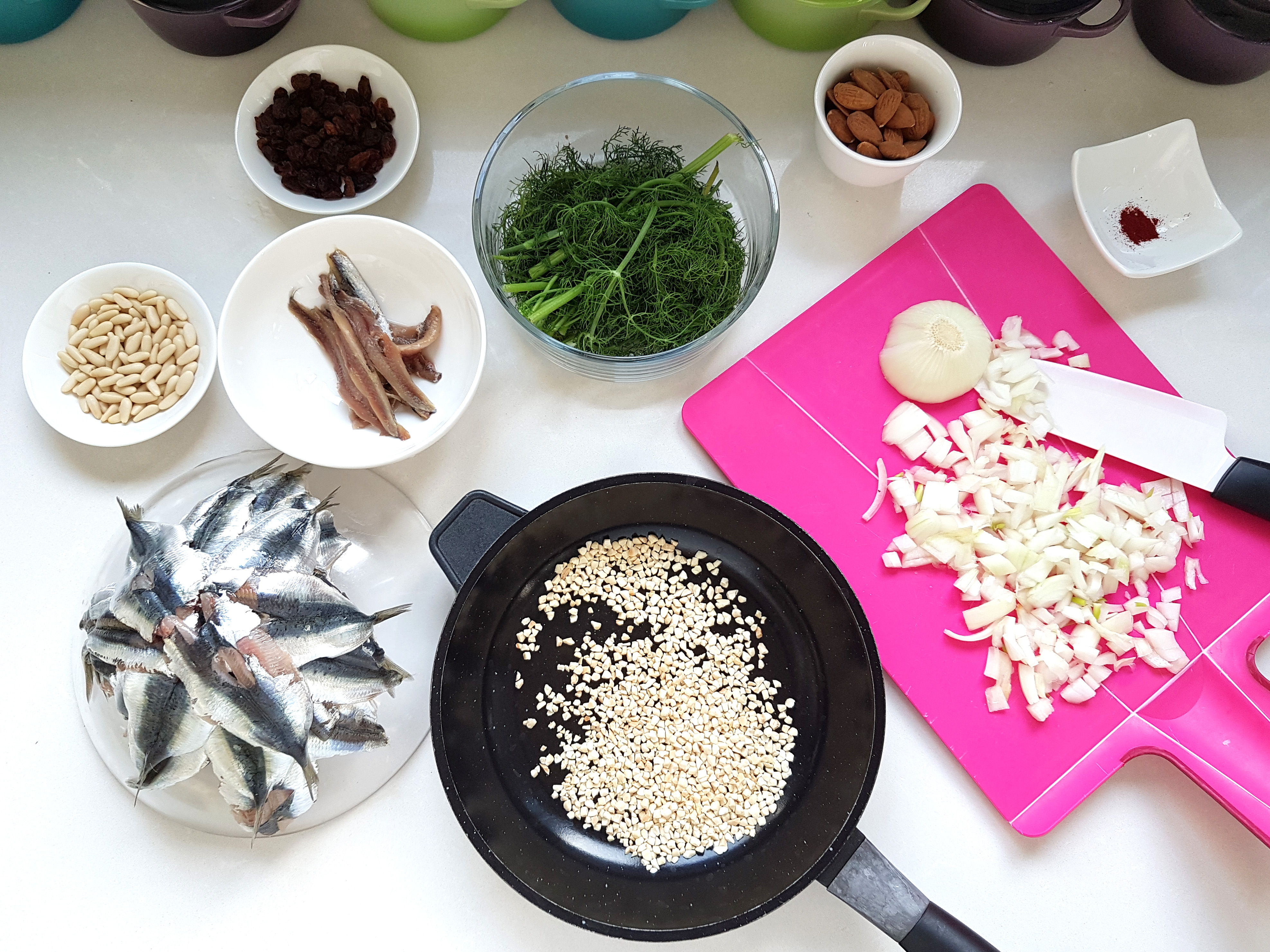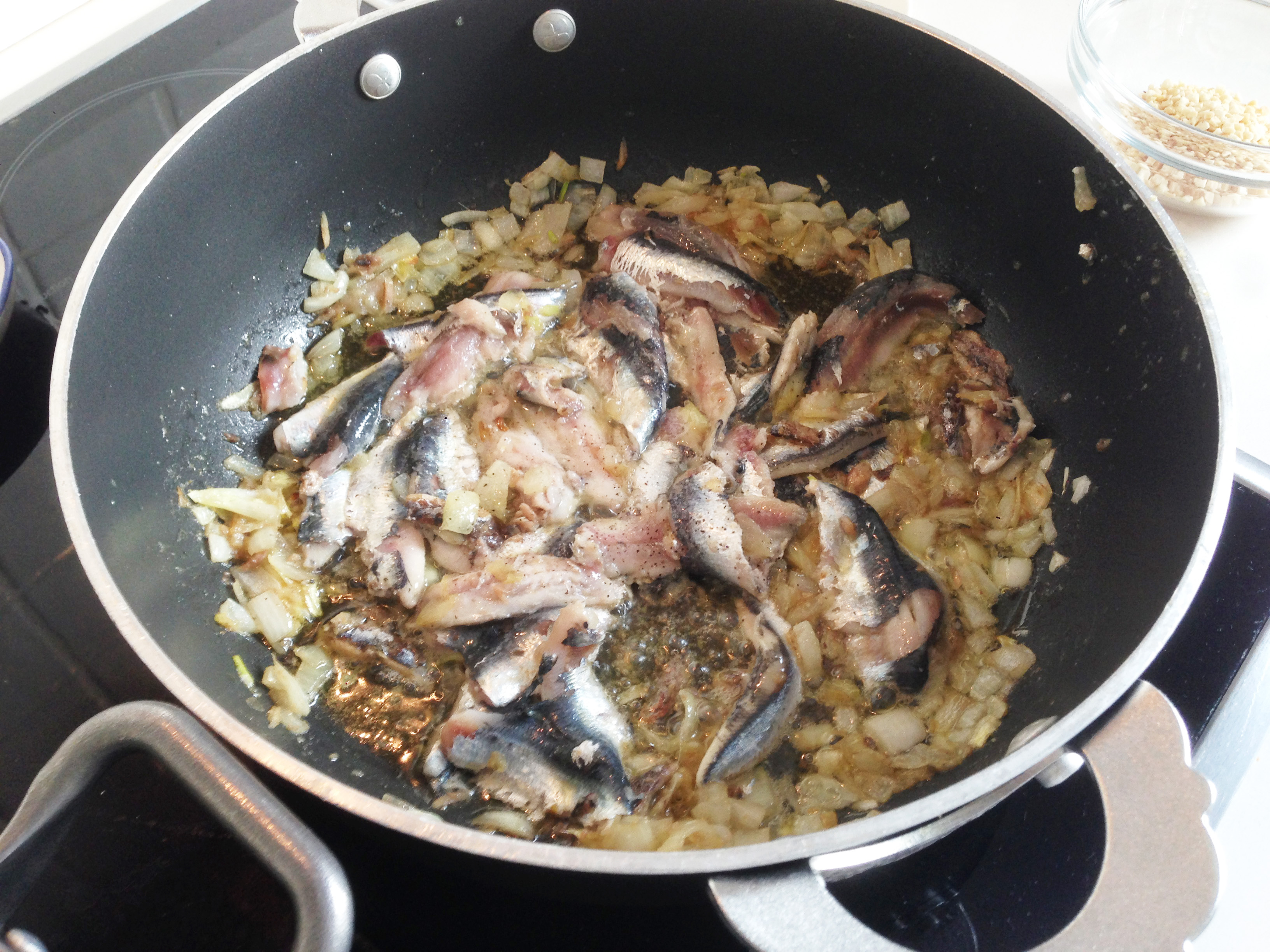 Wash the fennel and boil in salted water. After 20 minutes, drain but take care to keep the water aside. Cut the fennel and set aside.
Clean very well the sardines and put them aside. Rinse and clean the anchovies and put them aside. Chop the onion and let it fry gently in hot oil can cook and bind all the ingredients. Once ready add the anchovies, leave a minute to cook. Then combine the sardines, pine nuts, raisins and almonds, salt and pepper and leave to cook gently. As soon as the sardines are cooked (it will not take much time) add the fennel and a pinch of saffron. Mix after a minute or two out off the fire.
Cook Pasta Cuomo in the water where You cooked the wild fennel, add salt as usual, once it's al dente, drain it and mix well.
Preparation tips
Cook the fennel in the water allows to bucatini to absorb the smell and taste of fennel, this will allow to the pasta to bind better his sauce.