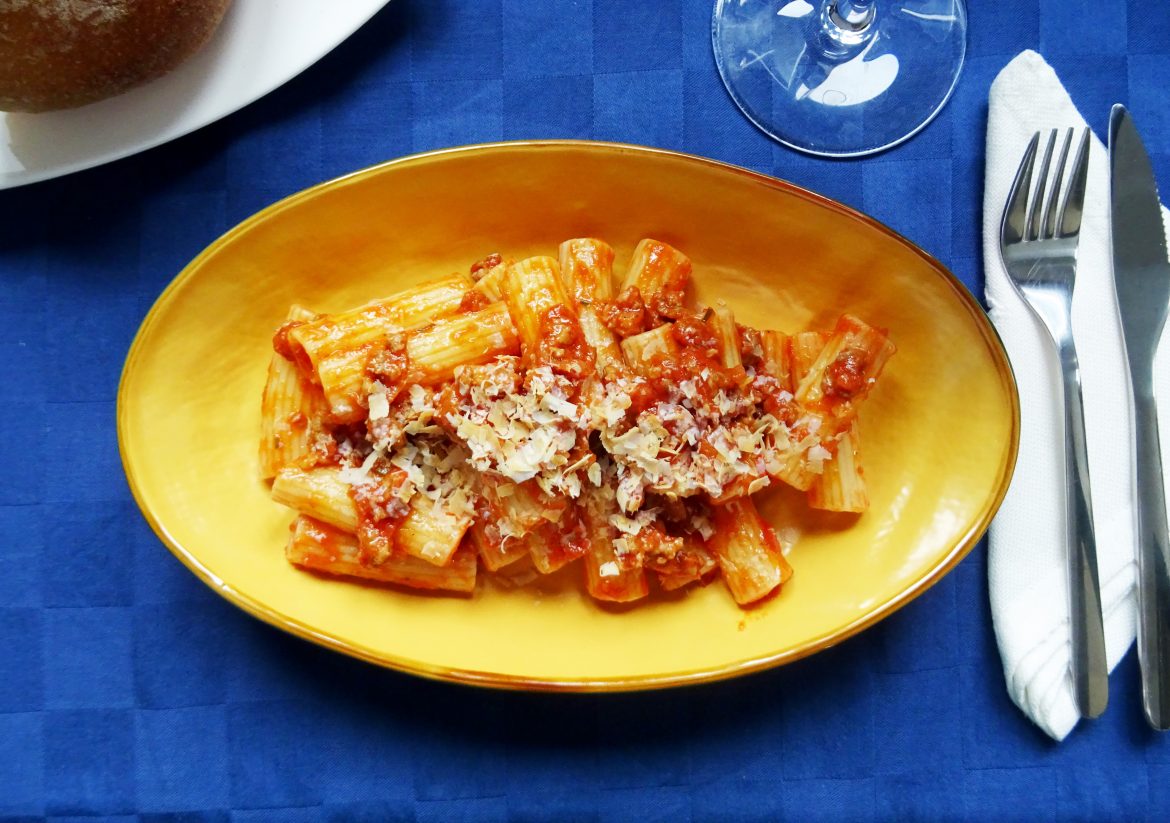 The sauce with the pork is a winter dish. Well done, It's able to comfort the palate and soul with its full flavor of Sunday family's warmth. As in the best tradition it's necessary to have a bit 'of time to make the better recipe, in fact, the sauce should have time to take all the flavors of the meat and return them to the better when it meet with Cuomo Rigatoni.
280 gr of Cuomo Rigatoni
1 great white onion
600 gr of tomato sauce
150 gr of fresh sausage
4 pork chops
½ a tablespoon of lard
Grated ricotta cheese
A Spring of rosmary
Olive Oil
Cumin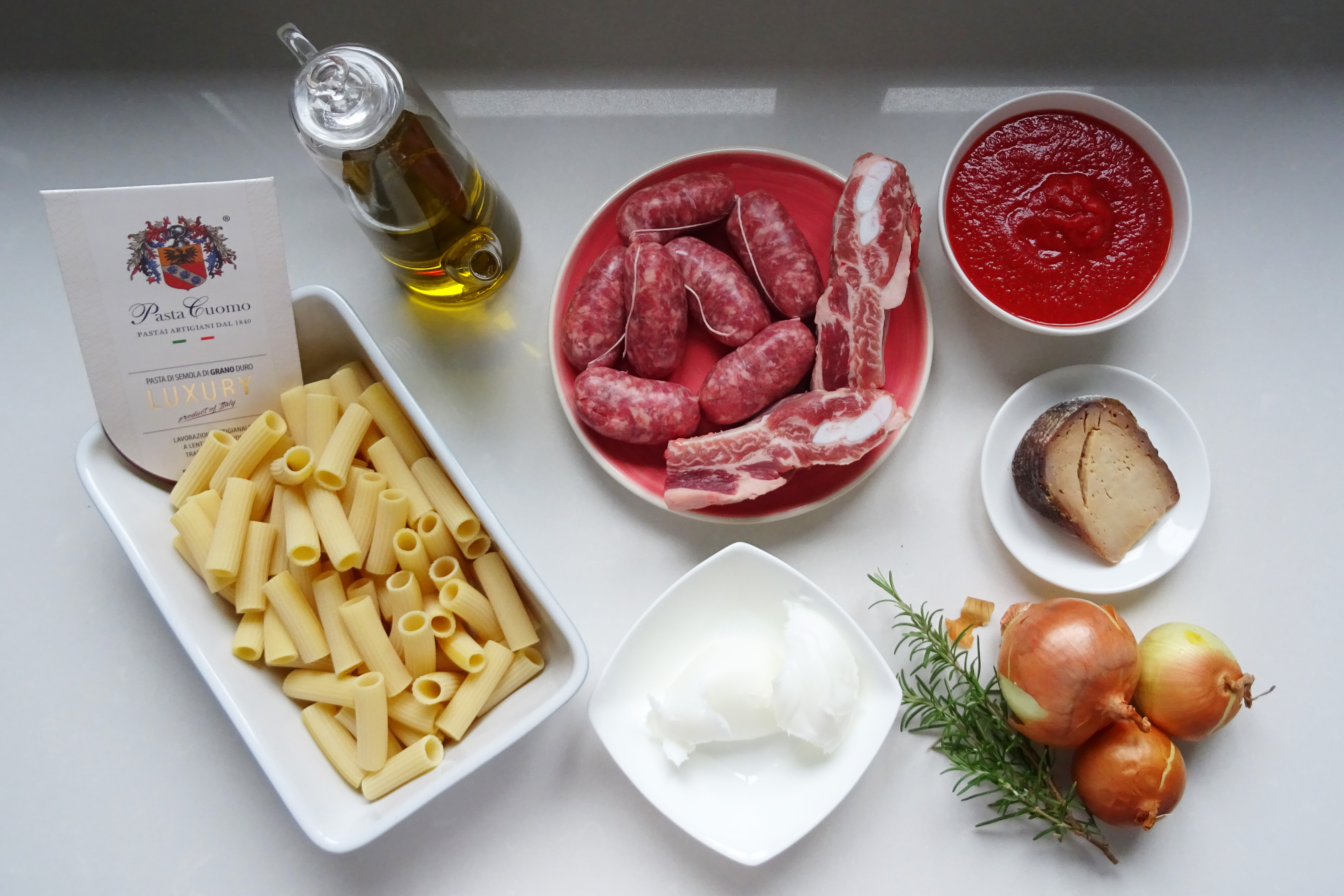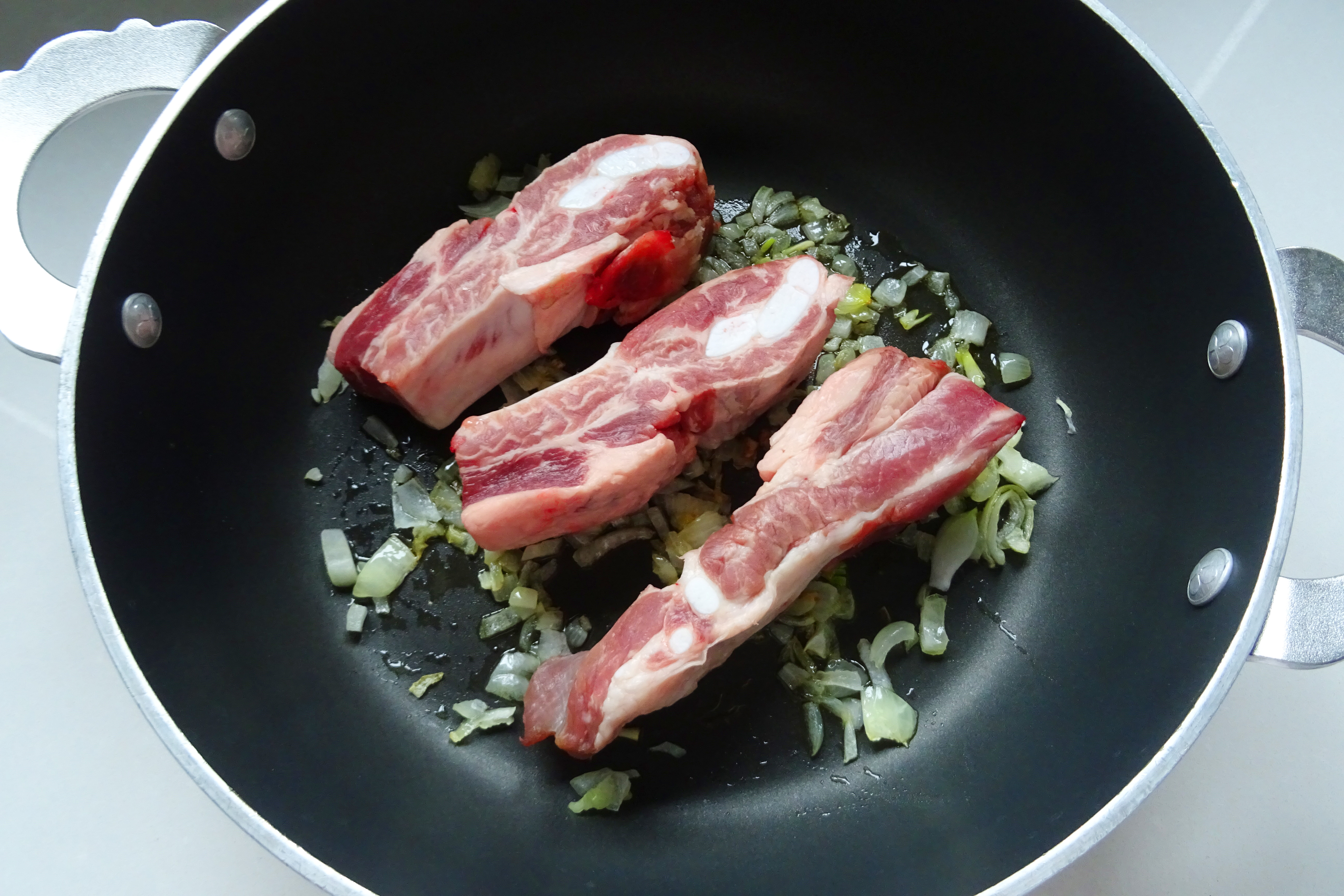 Fry the onion in a large saucepan. When it becomes barely golden add the pork chops and let them become brown on one side and the other. Add the tomato sauce and cook very slowly for 30 minutes. Add lard.
Chop the rosemary and set aside. In a skillet with oil, fry sausage and rosemary. Once cooked the sausage combine it with pork chops, season with salt and cook for another half hour.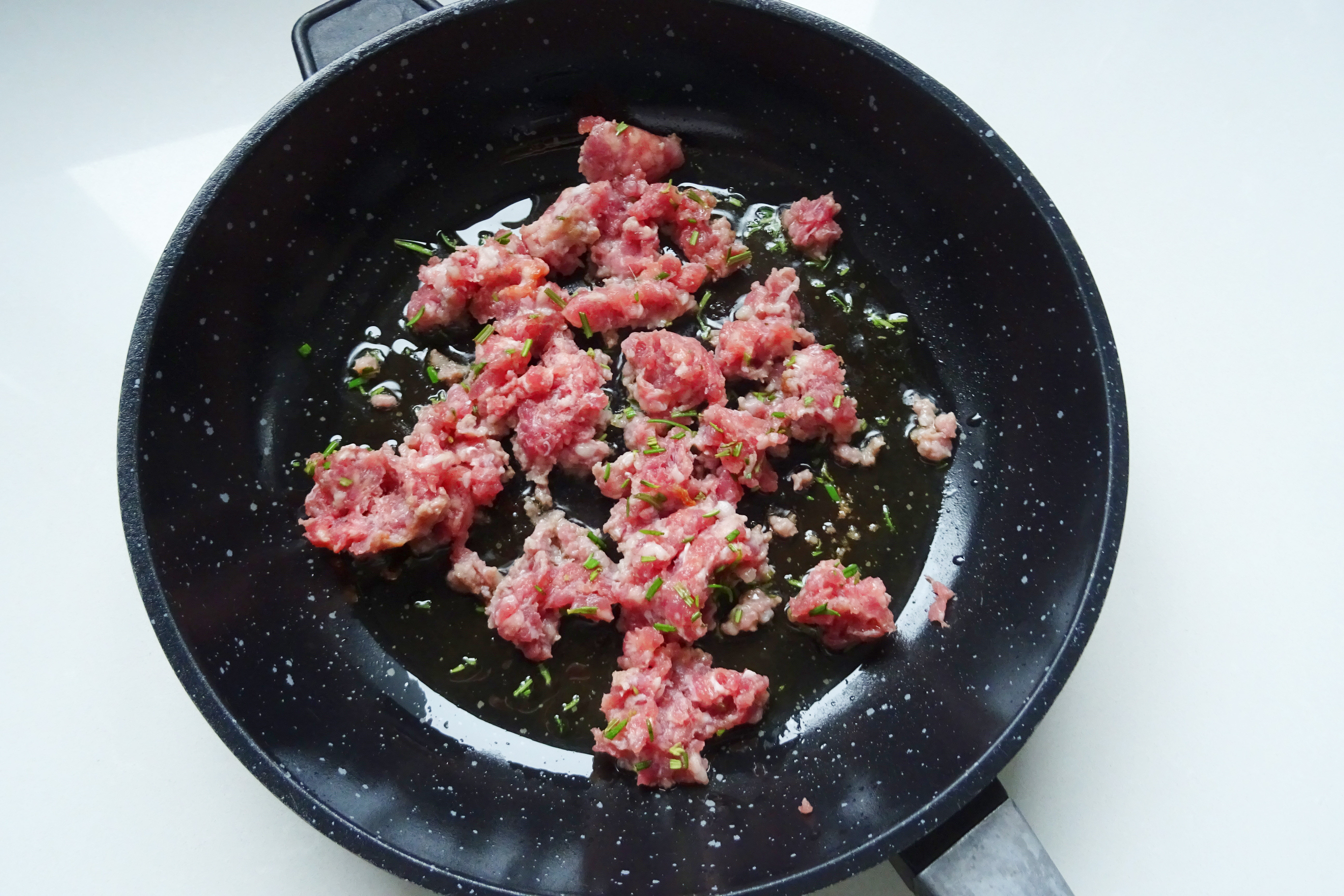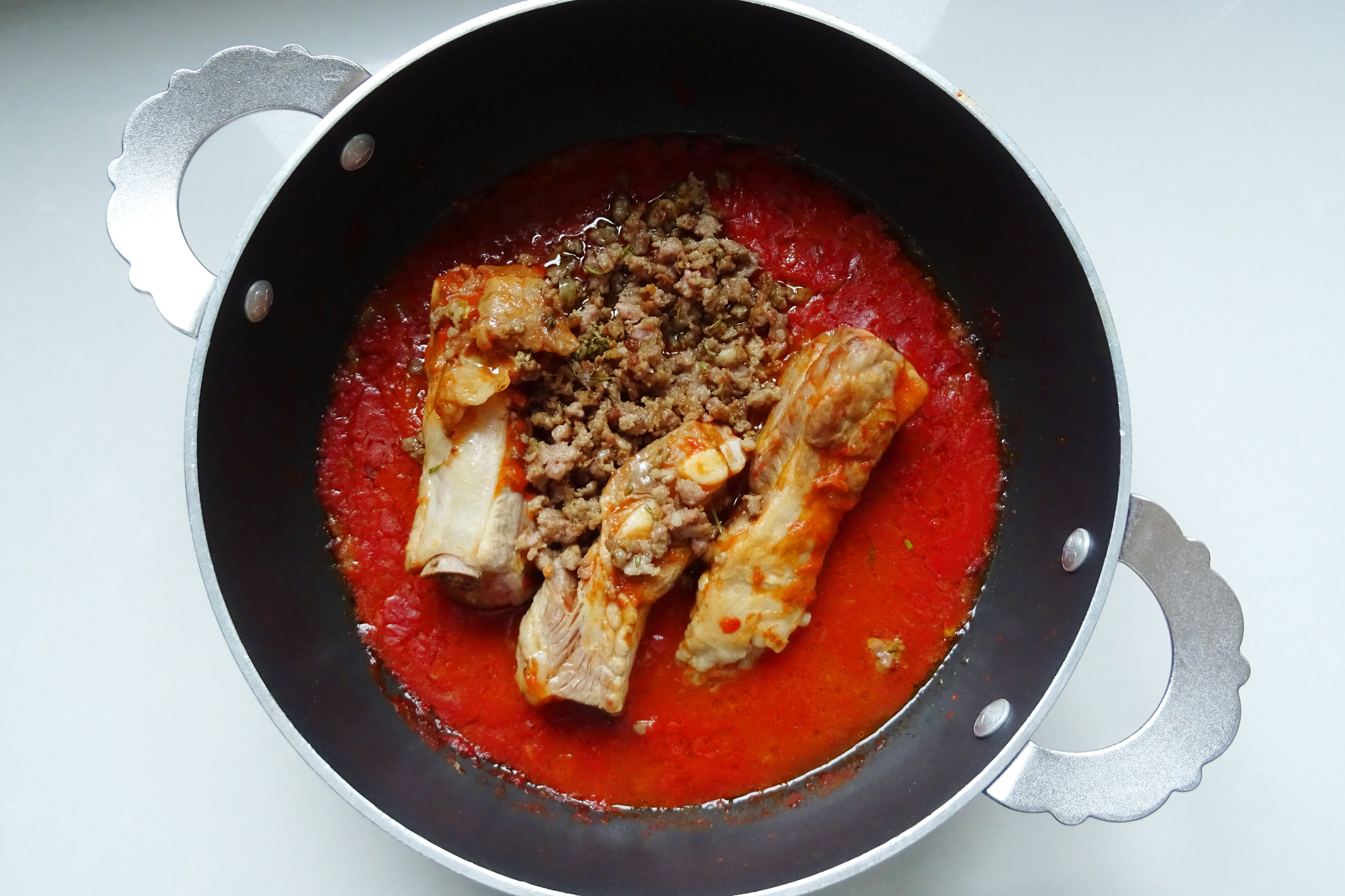 At the end remove the pork chops from the sauce, that can be served as second and sprinkle the sauce with a pinch of cumin powder.
Cook rigatoni al dente and season with the sauce and grated ricotta cheese. Serve hot.
Preparation tips
To maintain the full flavor of the pork and at the same time give a touch of freshness, add at the end of cooking of the sauce, a dusting of powdered cumin, just a moment before add pasta.